Military Gifts Ideas

Military gifts can sometimes be challenging. It can be difficult to find "just-right" gifts for military service members and their families. And if you don't live near a military installation, knowing where to shop for these kinds of items sometimes presents a challenge.
So we've collected a few ideas for you here, and we hope you'll find them helpful.
Marine Corps Gifts:
(Click each image for more information.)


---
Army Gifts:
---
Navy Gifts:
---
Air Force Gifts:
---
For Him:
Need the perfect gift for that guy on your list? Take him behind the scenes with the world-famous U.S. Navy Blue Angels Flight Demonstration Squadron to learn the Mysteries of the Blue Angels.
Follow former Blue Angel #1, Flight Leader "Boss" Hoss Pearson, as he shares special insider insights about the team, what it takes to be selected as a Blue Angel, and other secrets of the crowd-favorite Blue Angels.


(Great for last-minute shopping - no shipping required!)
---
For Everyone:
What could be better than a gift that keeps on giving? A gift that keeps on earning! You'll be a hit with a gift that will continue to generate income for years to come.
This is one of the best military gifts we've seen. It's the PERFECT gift for a military member or spouse. It's a home-based business that lets you stay home with your kids and be a part of their lives. Eliminate the expenses of working outside the home (like childcare and transportation) that eat up so much of your income that you end up bringing home a mere pittance.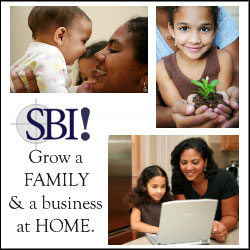 It's a business that
can be operated from anywhere in the world
with an internet connection, and it moves with you when you're transferred.
No more worries about finding a new job when your spouse is transferred!
No disruption in your income while you move.
You just can't beat it for a no-kidding, no-hype way to build an online business, with a detailed, step-by-step Action Guide, and helpful support just a click away in the most positive, encouraging and supportive forum community you'll find on the web.
It is truly "a business in a box," for an incredibly reasonable price. Everything you need to create your successful online business is included in the basic price. There are no add-ons, or upsells, or additional modules to buy. It's all included in one incredibly low price (less than $1 a day).
We can make these claims with every confidence, because we've experienced them ourselves and we know they're true. If you'd like to learn more about our experience with this company, follow the link to find out just how fast we became found on Google, thanks to their awesome tools.
When you're ready to make a positive difference in someone's life for years to come, click the image above and give the gift of continuing income.
With so much hype out there about making money online, or making money by blogging, it's great to be able to weed out all the chaff, and find a legitimate online business.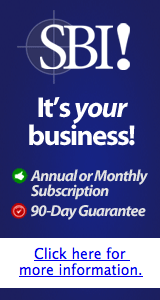 It's the way we've built this site. We are proud to stand behind the company that helps us build this website. Not only do they deliver a set of tools that make it simple for someone with absolutely NO technical background (like me) to build their own website, they also offer a set of unparalleled tools that help you build an
online business
, not JUST a web site that no one will ever find. Build a site that will attract your target audience, and keep generating income year after year.
And right now, there's an even better deal for the holidays! Until midnight on Christmas Day, you can purchase 2 sites for the price of 1!
Can't imagine how you'd build two sites? Use one yourself, and make a gift of the other one (you have up to nine months to start the second site), or split the deal with a friend, and each of you saves half!
It's THE perfect gift for a military family!
---
Amazon Kindle
readers make great military gifts. Small and lightweight, and far less cumbersome than carrying around an actual book, it's the perfect way for your loved one to read a good book or three.
And starting at just $69, it won't break your budget. While you're ordering, why not load it up with some of his or her favorite books before sending it?
Available now with free two-day shipping, from Amazon, the online merchant everyone trusts. Order yours NOW to make sure you get it in time for Christmas!
Or, if your deployed loved one already has a Kindle, a Kindle Gift Card would be perfect, so he or she can buy some more great Kindle books.
Shop Amazon - Holiday Gift Cards - Instant Delivery or Free One-Day Shipping
---
As you start your holiday shopping, be sure to check out the
Special Deals
at Amazon.com, by clicking on the image at right.
We're sure you'll find something that's perfect for everyone on your shopping list at Amazon.com. From jewelry to books and electronics to clothing and household goods, Amazon has it all. Shop with confidence at Amazon.

---
---
We hope you find this collection of military gift ideas helpful. We've tried to include links to some of our favorite merchants for guys and gals.
If you know of some unique military gifts we should include here, be sure to let us know!


Your purchases from these merchants may provide us with a small referral fee, which helps us cover some of the costs of maintaining the site, and to present our valuable information to you for free. But you never pay a penny more by using these links, and we may even have negotiated a better price for you. We thank you for supporting our efforts by starting your shopping here!